Keto Cheese Crackers Recipe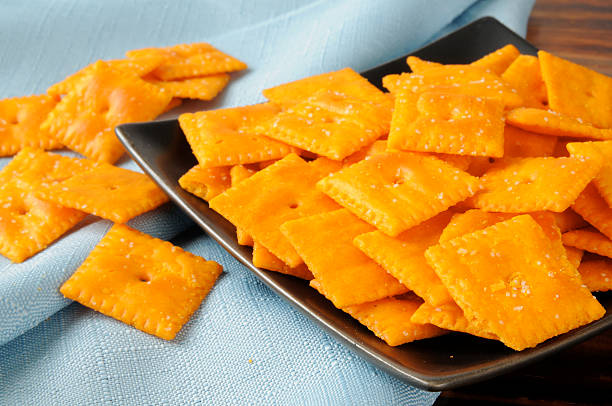 If crackers are more your kind of thing, then you should try our delicious Keto Protein Bites. Available in three unique flavours – my personal recommendation is the za'atar bites – our seeded crunchy baked crackers are high in fibre, high in protein, and low in carbs. Made especially for keto diet followers.
Looking for a crunchy, cheesy cracker to snack on? Why not try out this 2-ingredient recipe.
Ingredients:
1 cup almond flour
1 cup of grated cheddar cheese
¼ tsp fine salt
1-2 tbsp water
 Method:
Heat your oven to 180 degrees Celsius
Line a large oven tray with greaseproof paper
Combine the flour, cheese, and salt in a food processor until a dough starts to form
If the dough is dry and crumbly gradually add a little bit of water until the dough holds together
Roll-out the dough until it is around ¼ inch thick
Cut the dough into bite-sized squares and transfer to the tray
Bake in the oven for around 12 minutes, turning halfway through
Once baked, remove from the oven, and leave to cool completely
You can store your cheesy crackers in an airtight container at room temperature for around 3-days, or up to a week in the fridge