Keto is always a challenge and your choices in the diet can make or break your goals. Reading books on keto can help you make the right choices, but there are only so many of them to choose from!
Here at Eva Bold we have read countless keto books on the market and know just how overwhelming it can be not knowing where to start or which book to pick up. So, we wanted to help eliminate some of that headache and we've rounded up our top 5 best keto books to help you along your way, whether it's your first week on keto or you've been low carb for years.
The essential keto diet cookbook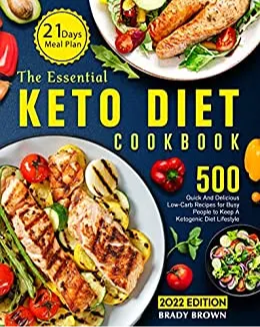 What better place to start than a cookbook full of yummy keto recipes to make and enjoy? This cookbook is jam packed of low carb recipes that allow you to follow the keto diet without sacrificing on flavour. You'll find many firm favourites that have been slightly adapted and have swapped out common carbs for protein alternatives. With over 500 recipes, you are sure to find plenty of meals and inspiration and allows you to have all your keto recipes in one place.  
Dr. Josh Axe sets the record straight, offering thorough, step-by-step guidance to achieving lifelong health.

What sets this book apart is that Keto Diet identifies and details five different ketogenic protocols, and explains why picking the right one for your body and lifestyle is fundamental to your success on keto.
In addition, there is a 30 day plan for those just starting out and over 70 recipes to try.
Overall, a fantastic book with lots of scientific research to help you understand why and how a ketogenic lifestyle can improve your health.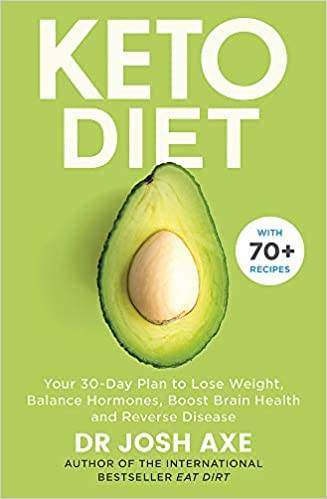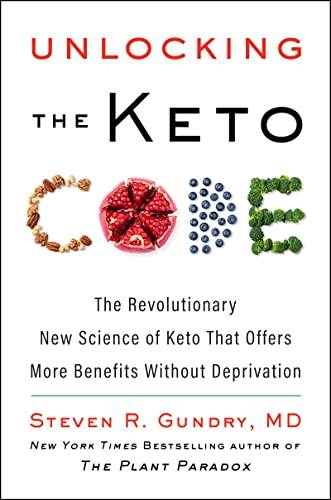 In Unlocking the Keto Code, Dr. Gundry walks us through his recent research that reveals the biological mechanism that makes keto diets so successful: a cellular process known as "mitochondrial uncoupling." As it turns out, ketones are not the magical fuel source they've been made out to be; in fact, the body cannot run on ketones and fats alone. Instead, you simply have to have enough ketones and other plant compounds called polyphenols present in your body to "unlock" the process of mitochondrial uncoupling.
In this insightful, and practical book. Dr. Gundry explains the many ways readers can achieve this process. You will even discover what makes superfoods so super… and it's not what you think!
This is the perfect book for those who are interested in the keto diet but are turned off by all the meat and dairy that often is associated with the diet.
"In my new book, Ketotarian, I describe my plant-based approach to the ketogenic diet," writes Dr. Cole on his blog. "Eating according to the ketotarian diet means getting the best parts of the ketogenic diet along with the best parts of a plant-centric diet, whether you prefer to eat vegan, vegetarian, or pescatarian. Fat-burning plus nutrient density and microbiome enhancement? It's the ultimate and optimal way to get the best benefit from a ketogenic diet."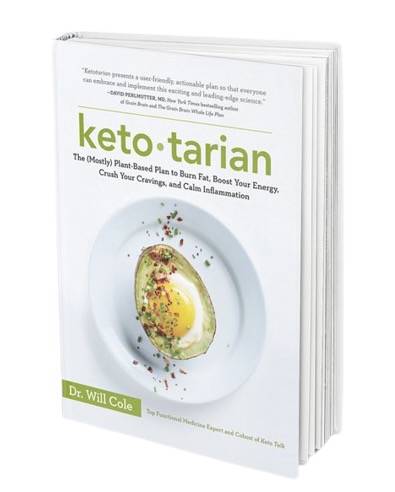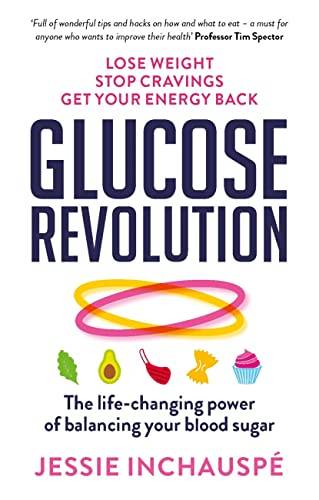 Improve all areas of your health from your weight, sleep, cravings, mood, energy, skin, and even slow down aging, with easy-to-implement, science-based hacks to manage your blood sugar levels while still eating the foods you love.
Drawing on cutting-edge science and her own pioneering research, biochemist Jessie Inchauspé offers ten simple, surprising hacks to help you balance your glucose levels and reverse your symptoms—without going on a diet or giving up the foods you love. For example:
How eating foods in the right order will make you lose weight effortlessly

What secret ingredient will allow you to eat dessert and still go into fat-burning mode

What small change to your breakfast will unlock energy and cut your cravings
Whether you'r just starting out on your low-carb Keto journey or if you've been following a keto diet for years, these books are a great way to boost motivation, provide insightful tips and give you new recipe ideas for ketogenic and low carb meals.