Low Carb Diet Trends 2022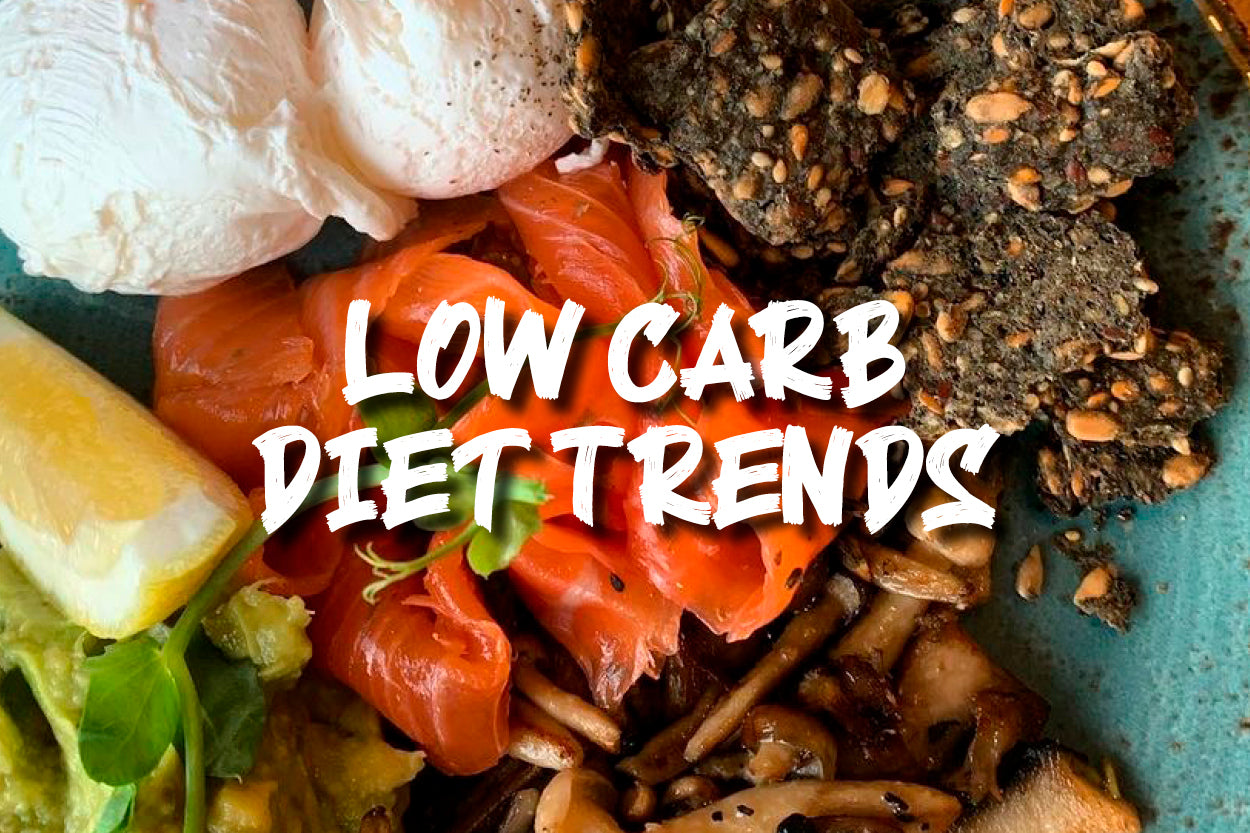 Food trends and recipes to kick-off the new year
2021 was a great year for keto diet followers, with many new low-carb foods and beverages hitting supermarket shelves around the world.
In fact, the number of new products launched in the United States between June 2020 and May 2021, that claim to be keto-friendly, doubled from the previous year. The percentage of new product launches mentioning keto raised from 1.2% to 2.3%.[1]
Keto product categories that did exceptionally well with consumers in 2021 include cereal bars, savoury snacks, biscuits, and low-carb flours.
Now, despite this, it is likely that there will be a decrease in the number of people following a traditional keto diet in 2022. We can see this reflected in the Google Trends chart which shows the decrease in internet searches for "keto" over time.
The main reason people are moving away from traditional keto? Pure convenience. In 2022 we can expect to see a shift towards a hybrid version of keto that sits somewhere between clean and dirty keto .
We may also see an uptake of plant-based keto in 2022 as more low-carb vegan options come into production, although it will take a few more years before they become as available as non-plant-based keto products.
Another keto spin-off set to take 2022 by storm is the "Sugar Sucks" diet. Unlike traditional keto, the "Sugar Sucks" diet consists of higher protein intake, moderate fat from organic sources like almonds, avocado and coconut, and extremely low sugars with no more than four grams of net carbs.
As long as two key keto metrics are met - rock-bottom sugar levels and low net carbs - then ketosis can still be achieved and maintained. You can read more about the "Sugar Sucks" diet here.
In terms of the keto products we expect to see being most in-demand in 2022, there are three categories that we feel are set to grow over the next few months. They are:
More low-carb ice cream options, including ice cream desserts and hand-held ices
Convenient low-carb bake-at-home kits for sweet treats like waffles, pancakes, muffins, and cakes
Low-carb pasta options which actually taste great!
Whilst we wait for these products to become widely available, we've pulled together some of our favourite recipes which you can easily make at home in the meantime. We'd love to hear what you think.
[1] https://www.foodnavigator-usa.com/Article/2021/06/28/Keto-a-long-lasting-trend-New-keto-product-launches-double-in-past-year